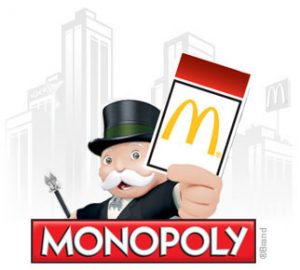 This page contains info on the Sony WH1000XM4 High Premium Noise Cancelling Headphones prize for Macca's Monopoly New Zealand 2021! Or click here for our feature post with the latest game info, rare pieces and prize information!
Terms and Conditions
1. Each Wireless Headphones prize comprises of One (1) x Sony High Premium Noise Cancelling Headphones (model code: WH1000XM4) and is valued at RRP $599.95.
2. The Promotional Partner for the Wireless Headphones prize is Sony New Zealand Limited (NZBN 9429039024756).
3. Colours may vary depending on availability.
4. All information in regard to Sony New Zealand's Warranty Terms and Conditions can be found at https://store.sony.co.nz/terms-and-conditions-of-sale.html.
5. All ancillary costs or accessories not expressly included are the responsibility of the winners.
6. Distribution to New Zealand addresses only.
7. If any Prize (or any portion of a Prize) becomes unavailable the Promotional Partner will provide a comparable Prize (of similar categories to the Prizes) of equal or greater value to the original Prize instead.