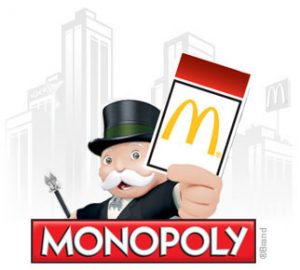 This page contains info on the Experience Oz $50 Voucher prize for Macca's Monopoly New Zealand! Or click here for our feature post with the latest game info, rare pieces and prize information!
Terms and Conditions
1) Each Experience Oz $50 Gift Voucher prize comprises of one (1) x $50 Experience Oz Gift Voucher code valued at $50.00.
2) The Promotional Partner for the $50 Experience Oz Gift Voucher is BRG Experience Oz Pty Ltd (ABN 28 632 532 579).
3) Gift Vouchers can be redeemed at www.experienceoz.com.au.
4) Gift vouchers are valid for 5 years and cannot be exchanged or refunded.
For full T&Cs visit https://www.experienceoz.com.au/en/terms-and-conditions#voucherProductDelivery.