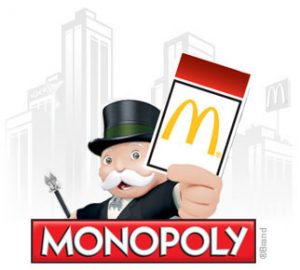 This page contains info on the Annual Access to Withu Fitness App prize for Macca's Monopoly New Zealand! Or click here for our feature post with the latest game info, rare pieces and prize information!
Terms and Conditions
1) The Promotional Partner for the Annual Access to WithU Fitness App is WithU Holdings Limited (UK registered company, Company Number: 1193 8764).
2) Each Annual Access to WithU Fitness App comprises of 12 months access to the WithU Fitness App valued at $179.88.
3) Winners who received the Annual Access to WithU Fitness App will receive a reward code. To redeem the offer, go to this link: https://app.withutraining.com/e/McDonalds and create an account for the subscription.
4) The offer is available for single use only.
5) The offer cannot be used in conjunction with any other offer or Voucher. This reward has no cash value and is not for resale.
6) At the end of the 12-month subscription, the app will automatically go to a sign-up page for customers to subscribe to a monthly or annual subscription if they wish to continue the subscription.
7) Any disputes between claimants pertaining to the use of the Annual Membership to WithU Fitness App are strictly between the claimant and the Promotional Partner.