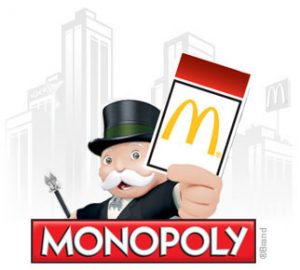 This page contains info on the $200 off P&O Cruise prize for Macca's Monopoly New Zealand! Or click here for our feature post with the latest game info, rare pieces and prize information!
Terms and Conditions
1. Discount Voucher Codes of NZ$200 off a P&O Australia Cruise Are Applicable to New Bookings Only Made Before 29 March 2024.
2. Only One Discount Voucher Code per Room Booking Is Permitted.
3. Discount Voucher Codes Expire Once Used. No Blackout Date Periods, or Itinerary Restrictions Apply.
4. Discount Voucher Codes Can Be Used Across Any Itinerary and Dates Available From the Options Listed on Our Website at www.pocruises.co.nz Within the Specified Time Periods Listed Above.
5. Discount Voucher Codes Can Be Used on All Three (3) of Our Fare Types, i.e. Go Fares, Value Fares and Value Plus Fares and Are Valid Across All Our Category Types, i.e., Interior, Oceanview, Balcony, Mini-Suite, Suite, Byron Beach Club and Penthou
6. Discount Voucher Codes Are Not Able to Be Used in Conjunction With Net Rates, Player's Club Offers or Non-public Fares.
7. Discount Is Non-refundable, Non-transferable, and Not Redeemable for Cash.
8. Bookings Are Subject to P&O Cruises Australia's Booking and Travel Conditions Available at www.pocruises.co.nz/booking-conditions, Which Guests Will Be Bound by.