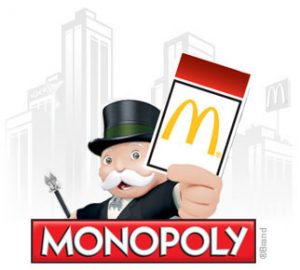 This page contains info on the 12-Month Readly Magazine Subscription prize for Macca's Monopoly New Zealand! Or click here for our feature post with the latest game info, rare pieces and prize information!
Terms and Conditions
1) The Readly 12-month subscription prize consists of one (1) subscription to the Readly Service, including unlimited access to over 7,000 magazine titles available on the Readly App for a period of 12 months, valued at $227.88.
2) The promotional partner for the Readly 12-month subscription prize is Readly AB (registration number 556921-1120), a company registered in Sweden.
3) The Readly 12-month subscription prize is only available one(1) time per customer.
4) Once the 12-month subscription is complete, you may continue to subscribe to Readly by cancelling your subscription and resubscribing.
5) Additional terms & conditions apply; please visit https://nz.readly.com/eula for more information.
6) Available to New Zealand citizens and permanent residents only.
7) Valid for 12 months from date of issue.