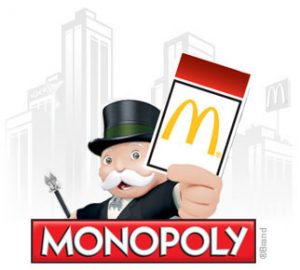 This page contains info on the $10 iSubscribe Voucher prize for Macca's Monopoly New Zealand! Or click here for our feature post with the latest game info, rare pieces and prize information!
Terms and Conditions
1. Each $10 iSubscribe voucher prize comprises of one (1) x $10 voucher code, valued at up to $10.00.
2. The Promotional Partner for the $10 iSubscribe voucher prize is iSubscribe (ABN 62 087 232 120).
3. The prize is available to new and existing customers.
4. To use your voucher go to www.isubscribe.co.nz/maccas and insert code at the checkout when promoted.
5. Only one voucher code can be used per transaction.
6. If there is any remaining balance to be paid, enter your credit/debit card details and proceed with the remaining balance at checkout.
7. The iSubscribe voucher cannot be refunded or redeemed for cash.
8. The prize must be used by 31 March 2024.
9. For full voucher terms and conditions visit https://www.isubscribe.co.nz/terms.cfm.