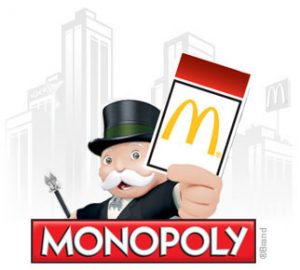 This page contains info on the $10 Andoo Electronic E-Voucher prize for Macca's Monopoly New Zealand! Or click here for our feature post with the latest game info, rare pieces and prize information!
Terms and Conditions
1) Each prize comprises of one (1) x $10 Andoo promo code valued at $10.
2) The Promotional Partner for the $10 Andoo promo code is Andoo Pty Limited (ABN 151 833 546).
3) No minimum spends required.
4) Code is valid for one use and expires 31 March 2024.
5) This voucher cannot be used in conjunction with any other promotional code, may not be resold and is not redeemable for cash.
6) The promotional code is not transferable and is intended for the sole use of the recipient.
7) Further terms and conditions of sale can be found online at https://www.andoo.co.nz/.