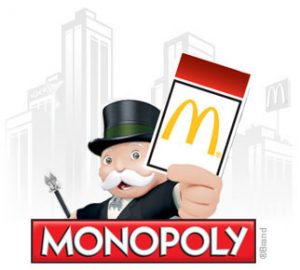 This page contains info on the Volkswagen Toy Quadbike prize for Macca's Monopoly New Zealand 2021! Or click here for our feature post with the latest game info, rare pieces and prize information!
Terms and Conditions
1. The Prize consists of one ride on Volkswagen Toy Quadbike, MRP $249.55 There are 3 to give away.
2. The Prize is not transferable or redeemable for cash. The prize cannot be used in combination with any other prize competitions, promotions or discounts.
3. Volkswagen New Zealand shall not be liable for any loss, damage or injury suffered or sustained (including but not limited to direct or consequential loss or loss arising from negligence) arising directly or indirectly in connection with the prize.
4. Once the Prize has left the Prize Provider or Creata's premises, the Prize Provider or Creata takes
no responsibility for Prize being damaged, delayed or lost in transit.
5. If for any reason an advertised prize is unavailable, Volkswagen may substitute the advertised prize for another prize which has approximately the same or greater maximum retail price.