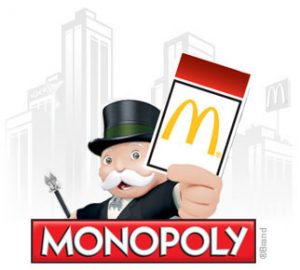 This page contains info on the 60 Day Animelab Subscription prize for Macca's Monopoly New Zealand 2021! Or click here for our feature post with the latest game info, rare pieces and prize information!
Terms and Conditions
1. The Anime Subscription prize provides claimants with a 2-month free subscription to funimation.com valued at NZD$17.18 in addition to the standard 14-day free trial.
2. The Promotional Partner for the Anime Subscription prize is Funimation (trading as Madman Anime Group Pty Ltd) ABN 50 615 305 587.
3. Open to new subscribers only.
4. To redeem this prize claimants will be required to visit https://www.funimation.com/monopoly
5. The 2-Month free subscription is subject to the Funimation Terms and Conditions of Use https://www.funimation.com/terms-of-use/
6. Offer limited to one per customer. Cannot be used in conjunction with another offer or promotion.
7. Credit card details are required to redeem this prize. Monthly subscription charges of AUD$7.95 per month will be debited from your account after the free subscription period, unless the subscription is cancelled
before the free subscription period ends.
8. Minimum age requirement is 15 years.
9. Claimants of this prize must use their unique prize code at Funimation to claim this prize by 31 March 2022.