NEWS: KFC Waffle Double Down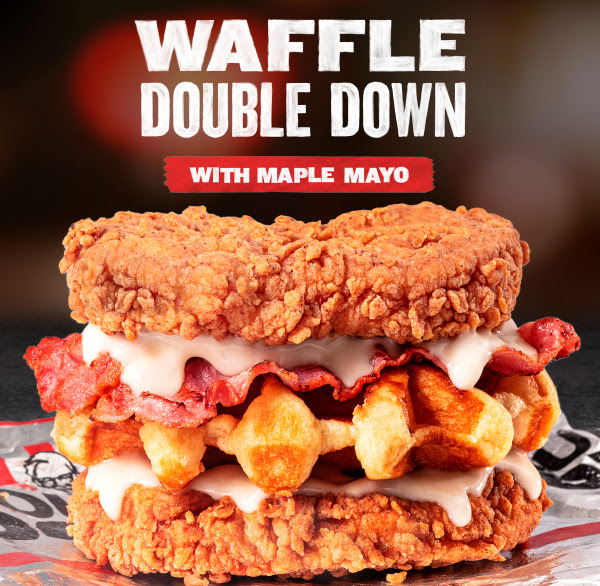 KFC have introduced the Waffle Double Down!
The new Waffle Double Down comes with a Belgian waffle, bacon and maple mayo between two Original Recipe fillets.
To try it out and to locate your closest KFC store, click here.
For more KFC vouchers, offers and deals, click on one of these links:
Let us know in the comments if you've tried out this out!
Visit Frugal Feeds to like us on Facebook for more of the latest fast food news, deals, vouchers and coupons!